Slotenmaker Den Haag (SDH) Locksmith The Hague:
Fast & reliable 24 hour service for locks & keys …
24/7 service no matter what time or weather
Slotenmaker Den Haag 24 hour Service for locks, cilinders & keys. Our technicians are always at the ready: they are out and about at all times of the day and night in all weather, opening doors, replacing locks and repairing damage resulting from burglary. We provide you with expert advice. You can rely on us for professional consultation on all your security issues. And we provide the fastest lock and key service in The Hague and outlying areas.
Need a reliable, accredited firm of locksmiths:
You have come to the right address!
Lockout?
Jammed locks or cylinders?
Keys lost, keys stolen, keys broken?
Emergency door opening day or night?

Door opening within 30 minutes
Need an estimate? (for insurance purposes)
Need a quote? (for reconstruction work)
Need repairs after a burglary?
Broken or jammed lock?
Door won't close?
Broken keys?
Cylinder replacement?
Burglar resistant, theft prevention locks?
Certified locks, cylinders and keys?
Insurance-rated (SKG & Politiekeurmerk) materials
Moving home and need new locks on doors or windows
Improve security at home, office or business premises?
Get keys duplicated after hours?
Door entry systems
Safe opening / strongbox opening
Security gates
Locksmith The Hague: Qualifications?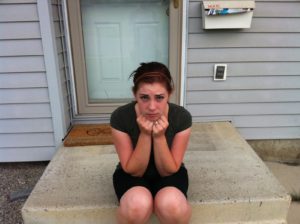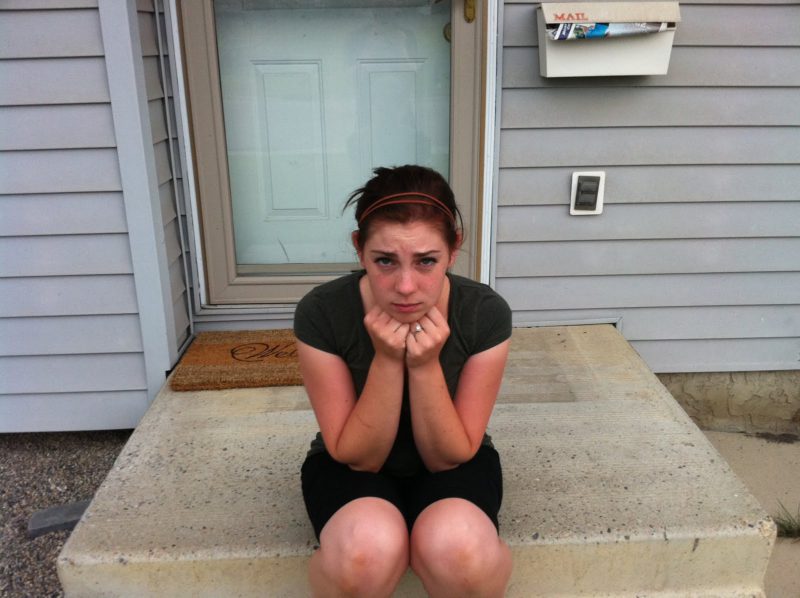 All our technicians are fully certified and qualified. We employ experts all around The Hague to ensure good coverage and get you the help you need on time. Working with local locksmiths allows us to cut our call-out response time to 30 minutes or less. We make sure you get professional advice and service and, on the off-chance that we are too busy, we make sure to refer you to a reliable third party. In addition, we can refer you to reliable glaziers, carpenters, technicians and services for double glazing, sliding doors etc.
We don't leave you out in the rain and cold!

24 hour locksmith services | 7 days a week | Whatever the weather | We open your door in 30 minutes!
We'll answer the phone when other 'locksmiths' are fast asleep … and we are faster than any of our competitors with our superfast scooters
My door slammed shut! 3 scenarios in which you may need our services:

Holland is a windy country and The Hague is especially windy because of its proximity to the beach. Doors slam all the time. According to some estimates, people in The Hague lock themselves out at a rate of 300 per day! In most cases our expert locksmiths will open your door without damaging the lock or cylinder. Before you call us, check whether you can open the door yourself using a piece of plastic to push the latch back into the lock. You can also try to reach the latch through your letterbox using a piece of wire. But this may be trickier than it seems: our technicians have had years of practice. If possible, they will get the job done faster than you!
Missing keys (keys broken, keys stolen, keys lost, keys left inside or simply not available)
Unlike when a door slams shut, no self-help proposal will work if the door has been properly locked by turning the key in one or several deadlocks. Unless you know what you are doing, do not attempt to open a lock by force or drilling! You may make your situation much worse. If you locked your door and don't have the key, call us and give our locksmith proper information on what type of locks you have and whether the key was used to lock the door. The locksmith may have to pick or drill the cylinder or lock to open your door. If the locksmith needs to drill your cylinder it will have to be replaced. In some cases, you may need a whole new lock.

Need a new cylinder or lock?
Whether your keys were stolen, or you experienced a break-in, (or a break-up), or you are moving into new premises, you will need a new lock. After all, you don't want previous owners, builders or agents to have spare keys to your home. Locks can often be changed without the intervention of a locksmith – most locks come with instructions on how to place them. But a professional locksmith does more than just place a new lock or cylinder. He (or she) will provide much needed information on your security needs and advise you on what locks and other security measures are best for your specific situation. You don't need to replace locks with identical ones: you may need to upgrade your home security. If you don't know what you are doing, it is probably better to call in an expert.
Locksmith The Hague services the following districts:
What can Slotenmaker Den Haag do for you?
24 hour Service, 7 days a week (24/7)
Locked out? We will help you quickly!
Lost your keys? We open your door without damage …
… and replace your cylinder if we need to!
Broken lock? We can repair it on location …
… or mount a new, better, lock or cylinder.
Need a key copied quickly after hours? Make an appointment!
Burglary Damage due to attempted break-in?
We repair the damage and draw up a report for the insurance.
Questions about your insurance requirements?
Professional advice and estimates
Improve your security? That's what we are for!
Our expert technicians know what to do!
We open locks, without damage where possible
We carry out repairs on location
We can replace a lock or cylinder within 30 minutes!
We open safes and strongboxes on location or in our workshop in the center
24 hour service in case of lockout or burglary
Also in the weekend and on public holidays
We manufacture our own, very strong, custom built locks, doors etc.
No call-out costs, night or weekend charges
We give you a reliable estimate before we come
Certified high quality materials used
Copy protected keys if you need them
Anti-pulling material SKG***
100%, 5 year warranty on all material and work
De Sluitkom™ our own unique product
Money back guarantee
Recycling of all materials
Discount for old locks and cylinders that still work
Rapid assistance in case of burglary, break in or theft:

With De Sluitkom™, a unique product from our own workshop, we can close almost any door after a break in. In case of break in, doors and doorposts are often damaged, split or displaced. We use De Sluitkom™ to cover the damaged area and restore the strength of your doorpost. This means we can replace locks and cylinders without worrying whether the doorpost will be strong enough for the strikeplate.
De Sluitkom™ is only available through us and only our technicians are qualified to place it. We provide two models of Yale and LIPS locks and we can make one to fit other types of lock. (For other types of lock you do need to make an appointment for as technician to come round a make measurements and examine the door and doorpost).

Our technicians make their own appointments and will give you an estimate before coming round. They will also tell you exactly what time to expect them, so no more waiting around unnecessarily, you can be sure we will be on time!